When you're looking for a new car, there are many things that you need to keep in mind. As one of a la mode's resident gearheads, I made a list of what I think are the six best cars for an appraiser to purchase. I've considered things like EPA-rated fuel mileage, typical cargo capacity, and starting price. However, while many appraisers consider a car's fuel economy as the overall deciding factor in purchasing a car, I also thought about how comfortable the car is to drive all day, how good the warranty is, and the overall build quality so that you have a long-lasting, reliable car or truck.
---
Compact
When it comes to compact cars, there are a multitude of options. So, you can imagine how hard it was to pick what I thought was the best all-around car. In the end, I decided on the 2015 Mazda 3. With prices starting at $18k, the Mazda 3i Sport gets an EPA-estimated 30 mpg city and 41 mpg highway, with nearly 13 cu/ft. of trunk capacity in the sedan. And, despite getting over 40 mpg, the Mazda 3 isn't a hybrid, with batteries that can go bad and render the car useless, while costing thousands of dollars to replace. In addition, the Mazda 3 comes in both sedan and hatchback models, so if you need just a bit more space to carry your stuff around, the hatch has you covered with over 47 cu/ft. of cargo space available.
Mid-size
For my mid-size car pick, I went with the 2015 Ford Fusion. With sleek looks, pricing starting at $22k and three available powertrains, you can't go wrong with this one. The base Fusion comes with a 2.5 liter engine that gets an EPA-estimated 22 mpg in the city, and 34 mpg on the highway. There's also a plug-in hybrid available that gets an estimated 88 combined MPGe*. When it comes to cargo space, the non-hybrid Fusion has 16 cu/ft. of trunk space, while the hybrid has just 8 cu/ft. Additionally, the Fusion has a very comfortable interior, which makes it easy for you to get to and from your appointments without getting too worn out from driving.
*Miles per gallon equivalent
Full-size
My pick for a full-size car is also a Ford — the venerable Taurus. While the Taurus nameplate has been around for years, the modern Taurus is nothing like its predecessors. From the ultra-plush seats to the refined, almost European styling, the 2015 Taurus is a car that means business. The gas mileage, while good, isn't amazing, only getting an EPA-estimated 19 mpg in the city and 29 mpg on the highway. You make up for lack of fuel mileage with trunk space, though, because the Taurus has over 20 cu/ft. of cargo space in the back. While the Taurus is pricier when compared to others in its class, it won't necessarily break the bank. Prices start at just $27k.
Hybrids
While I am not generally a huge fan of hybrids, I have to admit that they get some amazing gas mileage. And, hybrid technology has come a long way in the past few years. In the past, hybrids were tainted by poor build quality, shoddy batteries that failed early, and a multitude of other problems that I won't get into here. Now, however, I have no qualms against recommending a good hybrid to a friend or family member — especially if they do a lot of stop-and-go city driving, where hybrids really excel.
My favorite hybrid (outside of the Porsche 918) is the Toyota Prius C. With prices starting under $20k, you get a lot of car for your money. Available only with a hatchback, you get a decent 17 cu/ft of cargo space, EPA-estimated 53 mpg in the city and 46 mpg on the highway, and all of the technology you can handle. It's got plenty of power to get up and going on the highway, but it really excels around town. It's small, easy to maneuver and park, and is fairly comfortable to drive for hours at a time.
SUVs and Crossovers
For the sake of brevity, I've combined the SUV and Crossover market into a single category, and chose the Nissan Xterra. While the Xterra is getting a bit long in the tooth, there isn't much reason for Nissan to change it — it does what it was meant to do, and it does it well. It's easy to drive, has plenty of power for getting up to speed on the highway, and has available 4WD for going off-road and navigating snowy roads. And, for being basically a truck, it gets respectable fuel mileage, too — 26 mpg in the city and 22 on the highway. Starting at just over $23k, you're getting a lot of vehicle for your money – the Xterra has a cavernous 66 cu/ft. of cargo space available with the rear seats folded down.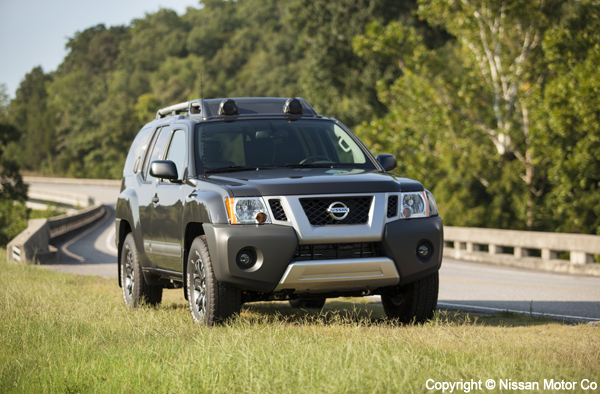 Trucks
If you're in the market for a pickup truck, look no further than the GMC Canyon. The Canyon is a "small truck" with all of the capability of its full-size brother, the Sierra. With an estimated fuel mileage of 20 mpg in the city and 27 mpg on the highway, the Canyon is as fuel efficient as you're going to get with a pickup. And, the bed is a shade over 6 foot long, making it easy to carry a ladder or other cargo with you that doesn't fit in your typical car or SUV. The Canyon is a great value, too, especially when compared with other trucks on the market. It starts at just $21k.
---
Well, there you have it — my top picks for the best cars that you can get. While these cars may not be the most fuel efficient or most spacious in their class, I considered many criteria when choosing them. These are, I believe, the best all-around cars for each category. I would not hesitate to purchase and drive one of my picks. Not only are these cars perfect for zipping to-and-fro all day, every day, they're great cars in general. Any of them would make great vehicles for just about any appraiser.
Austin is one of our Documentation Specialists. He races semi-professionally on the weekends, enjoys listening to prog rock, and spends way too much time detailing his car. He also wrote this entire bio about himself, in the third person.
All images copyright their respective owners